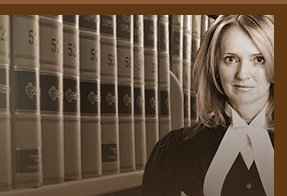 FAMILY LAW ARBITRATION · APPELLATE ADVOCACY · LITIGATION STRATEGY
Georgialee Lang brings 32 years as leading trial and appellate counsel to other family law lawyers and clients, who expect nothing less than excellence.
With extensive experience in high net worth litigation involving complex business and trust assets and high conflict custody cases, including Hague Convention cases, Ms. Lang is now available to assist you to solve your client's most difficult issues.
In her role as a Family Law Arbitrator, Georgialee Lang provides expeditious and confidential neutral evaluation services based on a thorough understanding of the relevant legal principles and a strong dose of common sense.
As Appeal Counsel she can assist you to determine grounds of appeal, draft your factum or deliver oral argument.
Finally, as a Litigation Strategist she will come along side you to provide skilful strategy for complicated cases, as a result of difficult clients, uncooperative opposing counsel or an unmanageable volume of legal issues.
In every role she undertakes, Georgialee Lang brings both passion and compassion.